Examples
Here are some simple examples to get you started. Some more complex and real use cases are available as well.
Google Analytics
For the first example, two services are used: the monitoring service and the Google Analytics service.
It will show how to use two different way or providing the size (width) of any widget (using a number from 1 to 12, or a T-shirt size).
As you can see, you need to provide a keyfile and a view_id for the service google_analytics. There is a walk through how to obtain these two information here.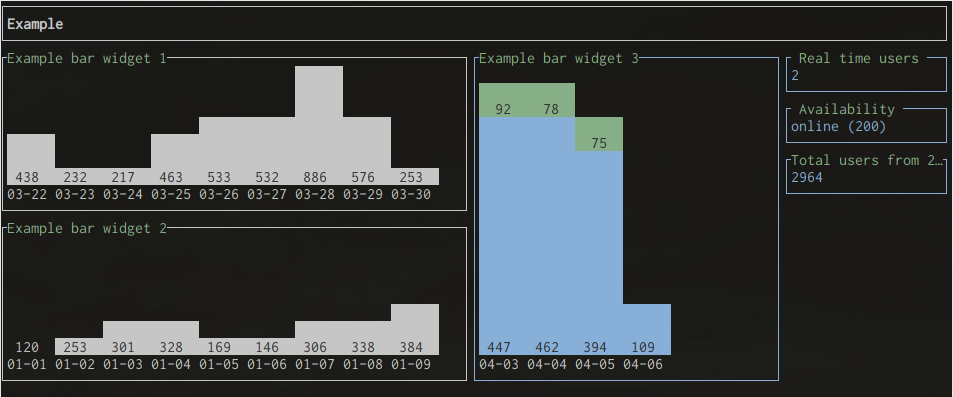 ---
The second example shows how to configure the display of your widgets, using options like border_color, text_color, bar_width or bar_height.
It introduces as well the general configuration, where you can modify the default the keyboard shortcut to quit devdash (C-c is ctrl-c) as well as the refresh cycle of your dashboard's data, in seconds.
You can see a complete reference of these properties here.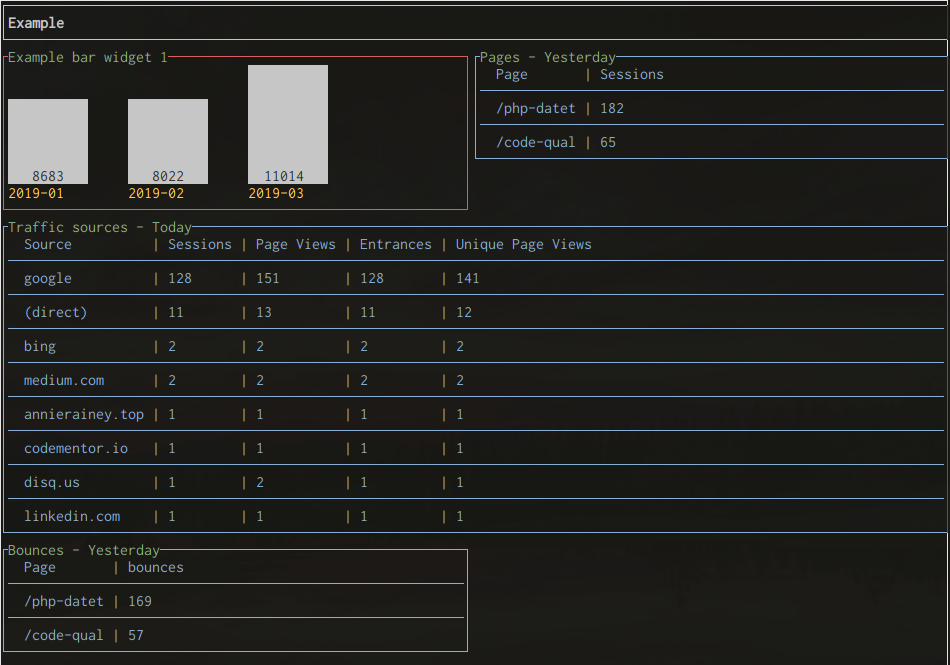 Google Search Console
The Google Search Console service in action! If you want a complete reference of its widget and configuration, it's over here.
Github
Bring your Github data in DevDash! Click here to see the whole configuration reference.